Chronopia Communications:
innovation, creativity, quality and precision
About us
Chronopia Communications offers strategic communications and marketing consulting services, along with film productions services.
The company is creatively guided by the vision of communications specialist and film director Julio Munhoz, awarded professional with extensive work history in Canada and abroad.
In film and television we produce high quality corporate, institutional, commercial and educational films for public and private organizations. We also produce independent documentary films for Canadian and international audiences.
Our consulting services range from communications analysis and communications/marketing plans to implementation and coordination of strategic projects.
Based on a unique holistic process, our services result in sustainable business growth to organizations of all sizes and areas.
Strategic Consulting: Communications, Marketing and
Integrative Intelligence
Strategic Consulting: Communications, Marketing and
Integrative Intelligence
Generating sustainable corporate and institutional growth through positive brand awareness is a constant motivation to us.
Our clients act in a variety of fields such as industrial, retail, environment, specialized services, infrastructure, education, culture, public services, and the arts.
We offer consulting services delivering high quality solutions to our clients.
No matter the size of your project, please feel free to contact us for a complete assessment of your needs.
Communications analysis
Communications and marketing plans
Communications supervision and implementation
Creation and development of communication pieces
Coordination of corporate and institutional campaigns
Market research and brand developing
Organizational integrative intelligence
Some of the organizations that we have worked with are:
University of Alberta, Novagreen, Agraria,
Home Hunters, Amorc, Avenue Appliance, Agrium,
Alberta Education Department, City of Amparo, Unifenas University,
Caterpillar, QBridge, Folha SP, Tupperware, Shopping Piracicaba,
Folha Campinas, Shopping Vale, Sundre Pioneer Museum.
Words from our clients
"We have had the privilege of working with Julio and Chronopia on several occasions over the last few years. His creative ability, and a proactive approach to our requests, has always exceeded our expectations. I highly recommend Chronopia for any strategic or multimedia requirement you may have."
"Working with Chronopia Communications is always a pleasure. Julio has been able to capture the atmosphere and essence of our store in the short promotional video that he has produced. We are very pleased with the result and are excited to use this promotional tool."
"We required Julio's expertise in an international production in Ireland and the US. As always, he was precise: in pre-production and production, both in efficiency and quality. A first-class professional!
By the way, that wasn't the first time we worked with him: as a screenwriter and director, every single time we needed him, he was the same precise professional. Julio exceeds in what he does!"
"Julio has worked with me in many capacities and roles over the last 10 years. He has always been a pleasure to work with and brings lots of enthusiasm and skill to the job – always a joy to work with."
"We were happy with the experience of doing our first museum
documentary. Julio and Giovana were a pleasure to work with, they made all our staff and volunteers feel at ease. It was a fun day and we enjoyed creating a digital representation of our museum."
Institutional films
We create unique films for exceptional organizations.
Our projects include educational, promotional, training, commercial, and corporate films.
From concept to script, from production plan to post-production, we do it all.
Documentary Films
We produce independent creative and artistic films reflecting our interest on social issues, education, history, the environment, the arts, sciences, and sustainability.
From concept to script, from production plan to post-production, we do it all.
Some of our film projects
Family Docs
Family docs are signature short films aimed at generating long lasting memories for those special ones around us. The films follow a unique poetical narrative employing a variety of techniques such as customized scripts, interviews and parallelism applied to film language.
Produced with astonishing professional quality – same as high standard TV broadcast, such films are planned to record on video family stories that will last for generations in the family.
Entertaining, emotional and artistic, such special projects are more affordable than you think.
Some of our films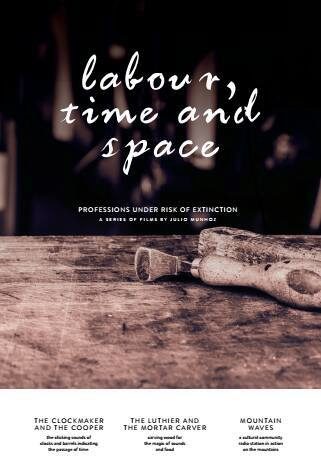 Labour, Time and Space – Professions under risk of extinction
The series "Labor, Time and Space" portrays five professions under risk of extinction in modern times. The stream in narrative sustains two constant elements: the intention of filming the techniques inherent to each profession, in a way of registering these techniques to future generations, as well as the subtle critique on the acceleration of modern life, a feature that contrasts the natural slow pace of the portrayed professions.
Format: 3 films, DVD, total running time: 67 minutes, Portuguese and English
Supporters: National Film Board of Canada, Edmonton Arts Council, City of Amparo
To order copies, please send an email to: info@chronopia.ca
Our guests share details of their professions, and their unique visions in relation to the future of their crafts. Curiously, both specialists have young apprentices learning their crafts, an aspect that brings hope into the chances of the survival of their professions faced with the challenges of modernity.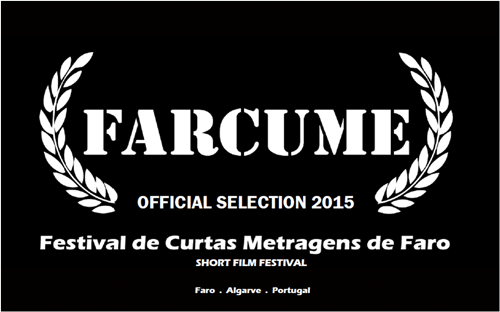 Portuguese Cultures in Edmonton
Immigrants from the Azores Islands, Brazil, Portugal, Goa and Angola have settled for generations in Edmonton, bringing diverse cultures and a common language: Portuguese. 
Historically and emotionally rooted to the sea, our guests talk about their lives, how they preserve and pass on their language and culture while adapting to the multicultural mix of Edmonton.
Format: DVD, 26 minutes, Portuguese and English
Supporters: Telus Optik TV and Edmonton Arts Council
Film specially invited to: Faro International Film Festival – Portugal,
University of Alberta International Week – Canada,
Porto Alegre International Book Fair – Brazil.
To order copies, please send an email to: info@chronopia.ca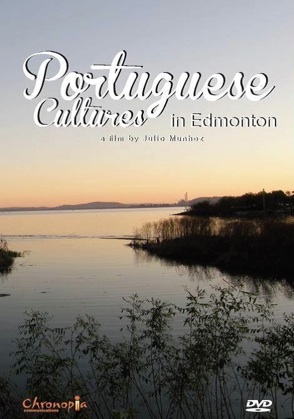 Music
Music is a strong component of our passion in the arts, and it is present on independent album releases and on some of our films.
Our composition styles include incidental, world, experimental, pop and jazz.
World music and Brazilian pop combined with a hint of chamber music – original songs by composer Julio Munhoz in the voice of Giovana Bervian, debuting her first solo album.
Album available on iTunes, Spotify, CdBaby, Amazon, Google Music and other music platforms. Click on the album to listen and download the music.
Instrumental music album by composer Julio Munhoz inspired on the free spirit of incidental music. Music flying with sounds of all colours in a diversity of landscapes.
Album available on iTunes, Spotify, CdBaby, Amazon, Google Music and other music platforms. Click on the album to listen and download the music.